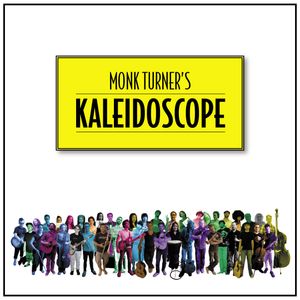 Monk Turner is a mega-talented West Coast songwriter who makes concept albums and who I recently became friends with. He's made 23 concept albums and releases all his music for FREE because he believes music is for the people/by the people. I believe in Democracy so I totally agree.

For his latest record Kaleidoscope, Monk decided to collaborate with over 40 different musicans and poets to craft an album completely inspired by colors. One of those 40 musicians was yours truly and along with my other new pal Chad Bloom, the three of us wrote the track "I Know You're Out There" a song inspired by the color Zymenchlora. Yes, Zymenchlora is a real color. And no it isn't some hipster Crayola, it's a purplish hue mostly associated with deep space. Seriously.

I'm very proud of the track and I think you will like it too. Listen to it and then download the whole album for FREE at the below links:

Listen to "I Know You're Out There."



Download Monk Turner's Kaleidoscope.

Also very exciting to report is that my former Sunroom partner in crime/bass extraordinaire Ethan Halpern threw down some fat notes on "I Know You're Out There."

Well played sir. Well played.