Had a wonderful time playing my first gig - on Montclair Center Stage - in my hometown of Montclair, NJ. Had a great crowd of people singing, dancing, and finger-snapping along. It was super welcoming! 
The Montclair Times
, 
The Montclair Dispatch
, and 
Baristanet
 gave me some great writeups too.
Songmeanings
 interviewd me, discussing creativity, influences, and my love of old school songwriting.
Did a

 
Daytrotter
 session
 with my brother Kieran Hobler & 
Michelle Amador and that is now up 
HERE
. Lookee, 

they made this rad cartoon of me: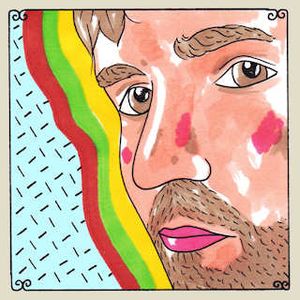 Be sure to download all released tracks from my album 
The Elusive Yes 
on my 
Bandcamp page
.